An Overview of Sustainability Initiatives in the Food & Beverage Industry
Due to the growing concern about sustainability, the food and beverage industry has faced increased pressure from investors, regulators, downstream purchasers, and consumers to provide sufficient transparency to demonstrate the legitimacy of their efforts. Agricultural practices, associated land use practices, and livestock are responsible for most emissions generated within the food and beverage value chain. The food and beverage industry consumes a significant amount of energy and water. There is an intricate relationship between water and energy in this industry. Reducing water consumption can reduce the amount of energy consumed in the process of heating or cooling water. Identifying and implementing opportunities to improve resource use is a vital part of improving resource efficiency, which begins with data analysis for visibility into energy and water use intensity, sourcing, and waste management.
To remain competitive, companies must remain responsive to the changing expectations of consumers in this consumer-driven industry. Food consumers expect more from their food, including convenience, sustainability, ethical sourcing, and value. There will be a growing need for companies to demonstrate how they help their customers live according to their moral and environmental principles. A commitment to a more sustainable future is essential for food and beverage companies, but what drives value creation from sustainability across the business is a strategic sustainability plan and an actionable roadmap.
A sustainable system integrates three closely related elements, the environment, the economy, and the social system, to ensure an environment that can sustain itself in a healthy state for as long as possible. While environmental protection and energy efficiency are essential aspects of sustainability, it goes beyond those two things. A practical and sustainable manufacturing operation includes factors from three distinct categories – energy and environmental stewardship, corporate stewardship, and human resources.
Sustainability in the F & B Industry ; Where to Start?
Implementing sustainability in facilities designed to manufacture food and beverage products begins with energy and environmental factors at the crux of considerations. Stakeholders within the F & B organizations are responsible for examining solutions that alleviate the industrial impact on greenhouse emissions to drive and achieve their sustenance objectives. Companies in the food and beverage sector are increasingly adopting internal governance measures and external regulations. For example, many companies have appointed a chief sustainability officer, illustrating a serious commitment to environmental, social, and governance issues.
In the United States, regulations include state limits on the amount of time delivery vehicles can idle and a federal mandate for companies to reduce food loss and waste by 50% by 2030. New regulations by the International Maritime Organization (IMO) restrict the sulfur content of marine fuels to 0.5%. The European Union has adopted a Plastics Directive that calls for all plastic packaging recyclable by 2030.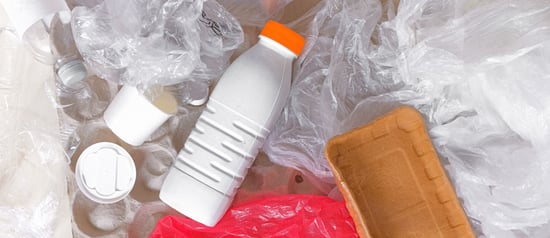 Some of the areas of focus when evaluating sustainability include:
Renewable energy sources

Recycling

Improving packaging – New materials, innovative packaging, and recycled packaging

Pollution, emissions monitoring, and reduction

Raw material usage

Increased supplier sourcing transparency

Overall carbon footprint reduction

Value chain decarbonization

Waste reduction

Minimizing environmental impact

Enhancing the safety and health of employees

Efforts to reduce the consumption of energy and water

Providing a greater variety of healthy products
Improving Sustainability Through Digitalization
Food and Beverage organizations can improve their efficiency and environmental friendliness by utilizing various tools, including emission monitoring, advanced process control, and field measurement technology. There is an opportunity to reduce resource consumption through increased efficiency within process plants, which aligns with the circular economy concept. Brands are increasingly implementing energy exchange processes and transitioning to renewable energy options, such as thermal solutions, on-site generation, storage, PPAs, VPPAs, and offsets.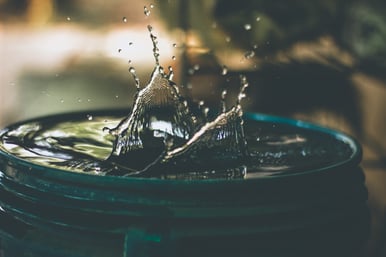 Reducing water consumption through advanced processes such as wastewater recycling is another sustainability strategy currently employed by F & B manufacturers. Up to 80% of water usage in beverage operations can be reduced through ultrafiltration, reverse osmosis, and other water treatment processes.
Implementing product and process optimization strategies for resource efficiency requires designing products to have a circular lifecycle that is recyclable and reusable and utilizes waste as a resource. Manufacturers also maximize plant efficiency by using predictive analytics to maintain equipment in top working order. Equipment and systems upgrades are vital to using predictive analytics to spot anomalies that could point to inefficiencies within the plant, allowing a quicker resolution and preventing crises in the future. By applying next-generation analytics, plants can also identify and implement retrofitting opportunities to reduce their demand-side energy and water usage.
Digitally controlled production processes create a path that allows sustainable decision-making by employing autonomous machine tools that use wireless sensor networks to reduce energy consumption. Digital process monitoring provides the capacity for standardization and optimization of manufacturing processes. Monitoring manufacturing processes digitally entails the need for minimal human intervention and serves as a catalyst that drives the flexible functionality of a facility's operation and its eco-friendliness.
Creating an effective control process begins with monitoring and entails collecting data through sensors transmitted between interconnected machines in real time with high accuracy. Food and Beverage manufacturing facilities can utilize wireless sensor networks to collect and save enormous quantities of data and monitor processing parameters such as temperature, pressure, and humidity from their production equipment to modify their schedules and reduce their energy consumption.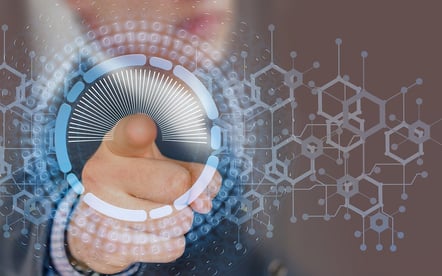 In addition to standardizing data, data management tools promote interoperability and facilitate efficient data collection. Production systems capable of self-learning can also be helpful. Through their predictive capabilities, they can suggest changes that will reduce energy consumption by manufacturing utilities.
The next step after monitoring the process is its control, during which sensor measurements, monitored by signal processing, provide insight into the complexity of these processes. Process control involves the management of process variables to regulate the performance of a process. By combining all these factors, we can understand the factory altogether.
Corporate Stewardship And Human Resources
A key component of sustainability is corporate stewardship and human resources. The safety and security of the workplace, the company's public perception, the retention of personnel, and employees' satisfaction contribute to an organization's sustainability. Process control technology can affect this element by incorporating detection, personnel tracking, change management, and safety control systems. In addition, the ability to make real progress depends on expanding the definition of corporate stewardship and presuming new assumptions about what constitutes "good business." These new assumptions include:
Taking leadership in solving the world's problems rather than presuming that it is the responsibility of governments. Dispelling the notion that businesses must only comply with legislated laws.

Rather than pursuing sustainability initiatives primarily to achieve business success, strive to create a world that provides a healthy working environment, community, and natural environment.

Building a global economic system governed by different principles embodies new senses of equity and justice rather than utilizing corporate power to maximize profits.

The protection and enhancement of the earth and its people. The prevention of their exploitation for financial gain.

A focus on long-term sustainable effectiveness rather than short-term financial performance.

In addition to prioritizing shareholder value, we should strive to create shared value for all stakeholders.
Achieving Operational And Financial Goals
A sustainable production facility requires operational efficiency, yield maximization, and investment in energy-efficient technologies and products. Using assets management software, early event detection software, wireless solutions, and multivariate control and optimization applications positively impacts a facility's environment and bottom line.
Sustainability in manufacturing is of twofold importance. The first advantage of a sustainable facility is that it typically emits fewer carbon emissions and has a more negligible environmental impact. As a result, a commitment to sustainability can also lead to significant financial benefits, which can serve as a differentiating factor for F&B brand competitors. Consumers are willing to tolerate a price increase of up to 36% in exchange for more sustainability. The Sustainable Market Share Index indicates that about 55% of consumer-packaged goods (CPG) growth is due to sustainable products. However, only 16% of CPG products are sustainable and tend to be more expensive.
Sustainable F&B brands are attractive and retain top talent, especially young workers. According to a Deloitte report, 80% of F&B executives report that their employees are very concerned about climate change; 45% of millennials say that they will change jobs if their companies fail to implement sustainable business practices. In large US organizations, 30% of employees have already left their jobs due to the company's lack of sustainable business practices.
Increasing business performance and achieving sustainability can be complementary objectives. Sustainable efforts must be managed by manufacturers in the food and beverage sector to ensure business success and to strike a balance between the need for growth and profitability and the need to maintain sustainability. The capability to measure, report, manage, and control various sustainability indicators is necessary for successful sustainability management. Sustainability performance can be measured using different techniques (such as dashboards, scorecards, etc.). To accurately assess sustainability, the system should:
Incorporate tools that accurately track and measure key sustainability performance indicators such as remote sensors and measurement transmitters into the plant management system

Contain hierarchical displays that convey a clear line of sight from the top-level goals to the individual departments and quickly identify and communicate abnormal conditions such as equipment failure.

Continually improve processes through the analysis of historical performance management data.
A sustainable initiative leads to benefits because it aligns employee actions with corporate objectives, provides timely, coherent analyses of business performance, measures results, reports consistently, and makes faster and more effective decisions.
The convergence of these factors will allow food and beverage companies to remain healthy for as long as possible.
Recently, Novolyze surveyed Food Safety, Quality and Operations professionals to find out what their organizations are doing to make the move toward building a more sustainable food safety and quality program.
The results of that survey are now available in our latest Report: The 2022 State of Sustainability in Food Safety & Quality.