Year in Review: The Top 10 Food Safety Trends of 2022
Food safety, quality, and regulation remained among the top concerns of the food industry in 2022.

It's a New Year, and a perfect time for reflection on the past year in food safety. What key takeaways can we draw from it, to guide us in 2023? Let's look at 10 of the most important trends and events that we saw in 2022.
#1 - Low rate of recalls
Firstly, the good news: This decade continues its trend of reduced Class 1 recalls in the United States, with slightly fewer in 2022 than the previous year, and a consequently low rate of food-borne illnesses. An increased industry and regulatory focus on modernization and digitalization has contributed to improved food safety, with consequent societal, environmental, and commercial benefits.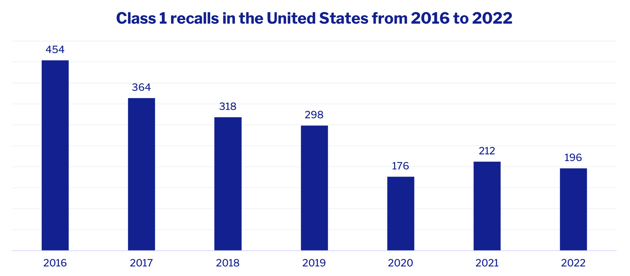 Food Recall Search - Food Industry Counsel
#2 - Abbott's infant formula recall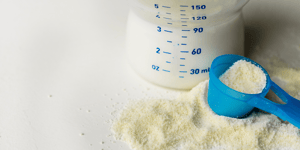 In February around 14.9 million units of Abbott's Similac, Alimentum, and EleCare brands of powdered infant formula were recalled due to a Cronobacter contamination. In addition to the 2 deaths and 4 hospitalizations reported, this recall caused significant additional harm due to the impact upon formula availability in the USA, with Abbott's controlling 43% of the market.
The FDA issued guidance in May and September to allow the import of some infant formula products intended for a foreign market (and domestic distribution of US products manufactured for export), as well as allowing some flexibilities for domestic manufacturers who may be able to further increase the quantity of available product.
Read "A Digital Environmental Monitoring Solution to Avoid Contaminated Infant Formula" by our own Emmanuel Onuoha.
#3 - Easing supply chain issues
Although there have been signs of global supply chain easing in the latter half of 2022, remaining pandemic-related issues combined with the impact of the invasion of Ukraine, and other factors, have made for a hard road to recovery. Accelerated digitalization efforts by the industry and the Food and Drug Administration (FDA) have continued to help address supply chain needs.

Global Supply Chain Pressure Index (GSCPI) - Federal Reserve Bank of New York
The FDA is continuing to provide flexibility, for as long as Covid-19 remains a public health emergency, in labeling food products to accommodate minor modifications, in order to minimize supply chain disruption and increase product availability.
#4 - Dole lettuce recall
In February the FDA held public meetings on their proposed revision to Subpart E of the FDA Food Safety Modernization Act (FSMA) Produce Safety Rule on agricultural water requirements, and on April 5 the FDA closed public comments on the document, with the rulemaking process to follow. This revision has come on the heels of years of outbreaks and recalls related to leafy greens.
As if to underscore the need for this revision, first proposed in late 2021, in January Dole Fresh Vegetables voluntarily recalled 31.2 million units of lettuce and packaged salads due to a widespread Listeria outbreak that led to 16 hospitalizations and 3 deaths in the US.
#5 - Sustainability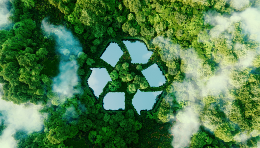 In 2022 the food and beverage industry has faced increased pressure from investors, regulators, downstream purchasers, and consumers to provide sufficient transparency to demonstrate the legitimacy of their sustainability efforts.
In the United States, regulations include state limits on the amount of time delivery vehicles can idle and a federal mandate for companies to reduce food loss and waste by 50% by 2030. And the European Union has adopted a Plastics Directive that calls for all plastic packaging to be recyclable by 2030.
Read more: "An Overview of Sustainability Initiatives in the Food and Beverage Industry"
---
In 2022, Novolyze surveyed Food Safety, Quality and Operations professionals to find out what their organizations are doing to make the move toward building a more sustainable food safety and quality program.
The results of that survey are now available in our latest Report: The 2022 State of Sustainability in Food Safety & Quality.
#6 -
Jif p
eanut butter recall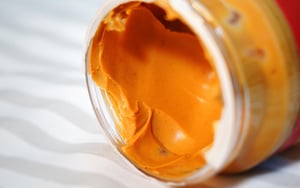 In May, J.M. Smucker voluntarily recalled a huge number of Jif peanut butter products, due to Salmonella contamination, which sickened a reported 21 and hospitalized 4. The company's Q1 fiscal report indicated a $63.9 million decline in food sector profits, largely attributable to this recall. Adjusted earnings per share also dropped 12%.

Investigation findings using Whole Genome Sequencing (WGS) of Salmonella isolated from a 2010 environmental sample at the JIF Kentucky factory matches the Salmonella strain responsible for illness during this outbreak. Since procedures used in manufacturing peanut-derived products may not reduce the presence of Salmonella, an integrated, science-based approach includes process validation as an essential element, as the FDA recommends.
Read more: "Another Peanut Butter Recall Due to Salmonella"
#7 -
Digitalization and automation
As recently stated by our VP of Product Management, Robert Wallace: "The Food Safety and Quality (FSQ) industry is accelerating its digital transformation. The industry is seeing improvements in quality, production, revenue, and other areas due to the digital journey thus far."
Challenges such as inflation and reduced talent access have created incentives for advancing the digital journey, enabling organizations to realize gains in areas such as cost containment, efficiency, and waste reduction.
---
However, the truth is also that more than 60% of companies are still only in the pre-digitalization phase of their journey. In order to successfully leverage digitalization, companies should take this journey step-by-step. A crucial phase is to go paperless by digitalizing forms and frontline records.
Download our eBook: The Top 6 Reasons to Digitalize Forms in the Food Industry.
#8 - Controlling Salmonella in poultry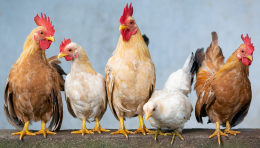 In the United States, the consumption of Salmonella bacteria in poultry causes approximately 311,000 human infections and 6100 hospitalizations each year, according to the Centers for Disease Control and Prevention (CDC) estimates. USDA's Economic Research Service (ERS) reports that foodborne Salmonella infections in the United States cost an astounding $4.1 billion annually.

In response to this significant public health concern, on October 14, USDA's Food Safety and Inspection Service (FSIS) proposed a new regulatory framework for controlling Salmonella contamination in poultry products and reducing foodborne illnesses resulting from these products. However, they declined to go as far as to declare certain strains of Salmonella as adulterants, as requested by a significant petitioning coalition.
Read more: "Curbing Salmonella Infections Linked to Poultry Products Through Proposed USDA Framework"
#9 - New foods
New and rapidly developing food products, such as cell-based meat and plant-based alternatives, present equally new and challenging food safety concerns. For instance, when dealing with plant-based alternatives, allergens from foods not commonly consumed before must be considered. And with cell-based meat, potential concerns include the use of animal-based serum, which may introduce contamination.
A wide-ranging report released in March by the Food and Agriculture Organization of the United Nations (FAO) outlines these, and other, current and upcoming challenges: Thinking about the future of food safety: A foresight report.
#10 -
Updated FDA standards
2022 was a busy year for regulatory changes and official guidance in the US. Here are some notable new and updated FDA standards:
Also of interest are the FDA's 2022 publication of their Food Safety Culture Systematic Literature Review and Prevention Strategies to Enhance Food Safety.
In September the FDA also released a proposed rule to adjust the use of the term "healthy" on food labeling. And with that in mind, all of us at Novolyze wish you a happy and healthy 2023!