Top Food Safety, Quality and Regulatory Trends for 2022
Earlier this week, in our first blog post, we recapped the trends and key initiatives we saw emerge last year. Now let's look to the future and see what 2022 has in store for the food industry. Of course, the unavoidable topic of the last two years, Covid-19 still exists. The pandemic continues to impact the food industry, causing the investigation of implementing significant changes and restrictions. Food Safety and Quality will remain a top priority and some of the trends we saw in 2021 will continue in 2022.
Top trends include:
Proactive Approach to avoid Food Fraud
This will ensure that the bottom line of a business is not affected while ensuring the public is provided with high quality foods prepared in a hygienic environment.
This can be achieved by reviewing the business infrastructure and identifying areas of improvement. Knowing gaps can help solve the issues in a faster and efficient way. In 2022 the Food Industry will be further challenged to control the traceability of their supply chains and investigate additional Raw Material investigations, such as "speciation testing" to combat Food Fraud.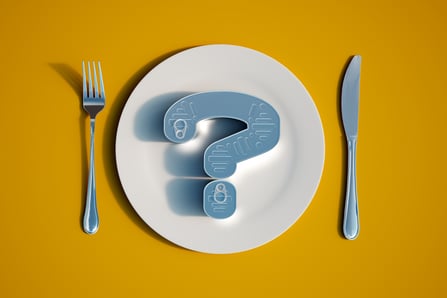 Automated Processes
With Labor shortages and supply demands, there will a great emphasis on Automated Processes, which means more time will be spent in change management – reviewing and implementation of digitalization and the process impact of new equipment.
The benefits of digitalized processes and automation:
Reduce turnover and Labor issues

Will reduce the number of employees on the floor at any given time
Will free up employee time to focus on business priorities

Focus on cleaning and sanitation leading to efficient, sustainable system for operations to comply

Enable the Labor force to become more highly trained and valued to the business
Supply Chain
Backlogs at several major ports have resulted in an inability for importers to meet demand for ingredients, packaging and finished food and dietary supplement products.
The backlog and increased transportation costs have resulted in, and may continue to result in, increased prices of raw materials, ingredients, and food packaging and in delays in domestic manufacturing output.
These challenges have also necessitated modifications to the formulations of some products.
Depending on continued supply issues, FDA may continue to provide flexibility in 2022 in labeling food products to accommodate minor modifications.
See 2021 FDA Guidance: FDA Announces Temporary Flexibility Policy Regarding Certain Labeling Requirements for Foods for Humans During COVID-19 Pandemic | FDA
Inflation in USA/UK and impact on Sustainability spending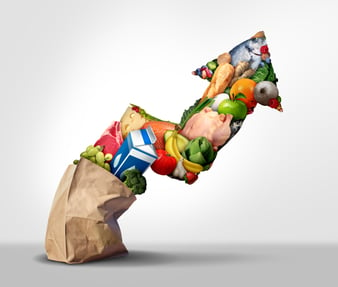 As Consumers continue to be impacted by historically rising inflation rates in the USA (and to a lesser degree in the UK), the question of their willingness to pay for increased product costs which are traditionally associated with Sustainability initiatives. Producers within the USA/UK and relevant Importers will be balancing in 2022 Sustainability goals versus cost impacts. Sustainability initiatives may become increasingly linked to USA/UK inflation rates.
Continued Covid-19 Impacts
Food Safety plans and Hazard Assessments will be a requirement, but live inspections will continue to be reduced as in 2020/2021 and may continue to be remote or virtual.
There may be continued illness leading to labor shortages and to shipping delays. Reducing the risk of employee illness is essential to ensure smooth operations.
FDA's Food Outbreak Response Plan initiatives will continue from 2021 to 2022

Top Trends for Innovation
Greenhouses
In order to control recalls and have complete control of the growing environment, companies are starting this initiative, but the process is expensive (~1$M)

Leafy greens and water
Another enforcement topic that continues to be at the forefront involves leafy greens and the water used to produce them. 
On December 2, 2021, the U.S. Food and Drug Administration announced the release of a proposed revision to Subpart E (Agricultural Water) of the Produce Safety Rule (PSR). The announcement comes after a string of recalls and E. coli outbreaks in the past few years involving romaine lettuce and packaged/bagged salads. In December 2021 alone three such outbreaks were announced by the Centers for Disease Control and Prevention. 
The FDA has initiated a 120-day comment period on the proposed revision to the so-called Ag Water Rule, which will be followed by the FDA rulemaking process.

The Salmonella Situation
The topic of Salmonella prevention policies came to the forefront in 2021 when Stop Foodborne Illness (STOP), individuals, and groups including Consumer Reports, filed a petition with the U.S. Department of Agriculture (USDA) asking the agency to declare certain strains of Salmonella as adulterants.
Chicken and other poultry are at the center of the Salmonella battle, but changes could also impact beef, pork, and other products regulated by the USDA. In late 2021 the USDA indicated it was reviewing the citizen petition but did not say when action might be taken.
In January 2021, STOP and its initial coalition partners petitioned the USDA Food Safety Inspection Service (FSIS) to modernize poultry inspection performance standards. The coalition expanded to include academia, additional consumer advocacy groups, STOP constituent advocates, former senior regulatory officials, and four of the largest poultry producers in the United States — Butterball LLC, Wayne Farms LLC, Perdue Farms, and Tyson Foods. 

Discussions about merging the food safety work of the USDA with that of the FDA will no doubt continue in 2022
Key Regulatory Updates
Health and food Safety Regulations Review
During the pandemic, businesses had to find new ways of working and this will continue in 2022. Some businesses may need to tweak current health and safety regulations whereas others may need a complete overhaul. In either instance, health and safety will be at the forefront of the food production industry during 2022.

Expected Changes to FDA's definition of "Healthy," based on the issuance of the proposed rule to revise definition of healthy and they may recommend a symbol for industry to use.
The impact on companies could include:

New product development or reformulation

Modified limitations for certain nutrients,

Changed claims on total fat, saturated fat, sodium and or added sugar

This may force companies to reevaluate their Food Safety plans and validations associated with products.

Updated FDA Standards
Many of these standards are at least a decade old and FDA has indicated plans to modernize several standards as a priority

Labelling Clarity on Animal Cell Technology – jointly by FDA and USDA.
Companies are making products via cells harvested from meat, poultry, seafood etc., Clarity and potential alignment from the agencies on this issue is expected.

A focus on Heavy Metals and other Substances of Interest in baby food
This will be a continued effort from FDA and industry which started in 2021 (Closer to Zero Action Plan). Stakeholders in the food and beverage industry should monitor developments from regulatory agencies, state enforcement actions and consumer class action challenges. 

Regulation of Cannabinoids Regulation
2022 will see a continued acceptance of marijuana and cannabinoids by states, leading to additional pressure to open the market to CBD in food and dietary supplements (among other loosening of restrictions) on a federal level.
We may further see active enforcement against cannabinoids, by the FDA or state regulators.
As we embark into 2022, the industry, regulatory agencies, retail organizations, academia and trade organizations will continue to cope with Covid-19 impacts on businesses including but not limited to remote audits, restrictions on manufacturing workforce, enhanced scrutiny on food defense/food fraud, supply chain disruptions, enhanced attention to recalls/allergen/environment management, automation and digitalization growth with sustainability, changing regulations and consumer demand for new food types. Employee safety, change management & flexibility would be key points to address the everchanging needs of the food industry.
---
Are you ready to join the digital transformation of food safety and quality? Novolyze helps the world's largest food and beverage companies optimize their food safety and quality processes through digitalization and automation. Learn more about how we can help with Process Control and Environmental Monitoring at your organization.