Celebrating 10 Years of Innovating Food Safety and Quality
Earlier this month, the entire Novolyze team packed their bags and headed to our Dijon office to embark on an all-hands rendezvous in the French Alps. It was for some, a chance to meet face-to-face for the first time ever...for others an opportunity to catch up with colleagues and friends we've only seen on a one dimensional screen for the past 2+ years. For all of us, it was an eye-opening experience to come together as a team and realize the accomplishments of the past 10 years, while looking straight forward with anticipation and excitement at our plans for the rest of 2022 and beyond.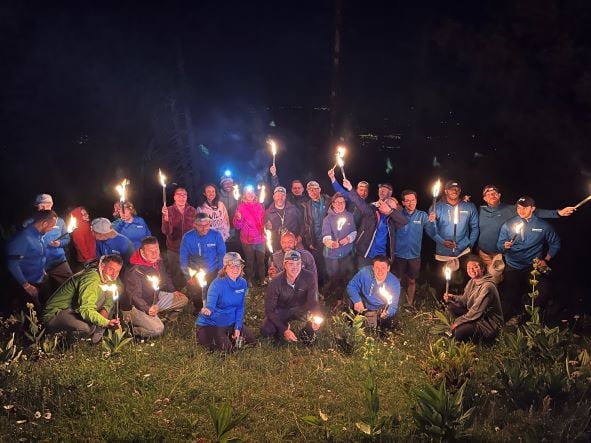 A lot has happened in 10 years. Together, we developed groundbreaking patented solutions for process validation, conducted a decade of laboratory and field research on pathogen behavior, opened business units in Serbia and the U.S., closed our Series A, and created the only software solution that offers a total digitalization program for the world's top food and beverage manufacturers.

During our meeting, we reaffirmed our commitment to digitalizing food safety and quality processes on a global scale--to help our customers not only collect data, but also bring real-time monitoring, analysis, and predictive analytics that will drive smarter decision-making in every plant.
The agenda was packed, with our Quarterly Business Review, workshops on growth and innovation and an afternoon of team building that left some of us refreshingly (and unexpectedly) doused with the cool pristine waters of Lake Annecy.
We also left a little time for some fun, including a hike up Semnoz and a night of bivouac camping under the stars. And what birthday celebration would be complete without a cake (or three)?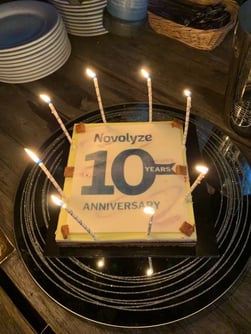 Do you want to find out more about Novolyze and how we can help you on your digital transformation journey?